How to Spring Clean Your Business
Tidy Your Habits!
Spring is a great time to look at your business habits and give them a good old dusting.
Resolutions
Look at your New Year's Resolutions. How far have you got with them so far? Could you tweak your direction a little to stay on track, or do you just need to row a bit harder? Is there one habit you could adopt today that would get you there faster?
Diary
Look at your diary. Where are you wasting time? Cut it out. Put in your main priorities first (things like family, writing a book, spending time in the garden … the stuff that makes life worth living. Don't put them LAST. Put them FIRST). Next, put in the business steps that are most likely to make you money, or the writing steps most likely to result in a book. Do the things that lead to results. Finally, fit in the things that could be seen as 'busy work'. Social media stuff, and tinkering around with WordPress plugins fall into that category.
Clean Out Your Friend Wardrobe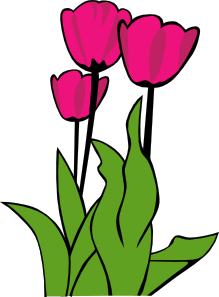 People clean out their wardrobes, but they forget to clean out their 'friend' wardrobe. Mistake. Who in your life is not serving you? Now, I don't mean serving you in the way that someone serves you in a restaurant. I mean … how are you being helped by having this person in your life?
If they only tell you that you're on the wrong path, will that give you confidence?
If they are only criticising you, how likely is it that you will feel happy?
Who in your life holds you to your word, in a way that is kind and firm? Do you have a friend who reminds you of the promises you made to YOURSELF? If so, cherish them. They will suit you in all seasons.
Clean Your Mindset
Spend 30 minutes to an hour on personal development a day. Don't spend 10 hours on it. That won't build your business.
Don't engage in gossip or negative talk in public (I should say you should never do this, but it's better to cut back than not to try. Yes, you can whine to your mother every now and then if you must, but cut back on it progressively over the weeks and months).
Focus anew on your dream. What is your 'why'? What is it? Leave it in the comments if you like. Get really focused on it.
Freshen Up!
Actually bring in some flowers. Go for a walk and smell the spring. Listen to the birds. Feel the warmth on your face. Experience life. That's what you're doing all this for, isn't it? Don't you just want to live more, and bigger, and better? So, do it.
Please enter text here...